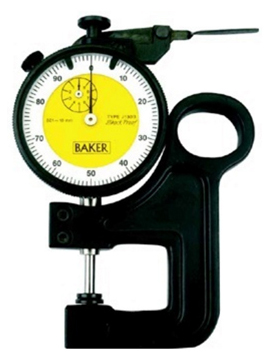 J138. 'Push Down Type' thickness gauge is particularly useful where fine measurement is not required.
For example plywood. Pushing down the plunger with the index finger closes the measuring contacts.
Well-balanced frames and handgrips coupled with lightweight make these gauges easy to use for the measurement.
Available in different readings and travels.
Supplied with 10 mm anvil as standard. 20 mm and larger available on request.
For the American market, thickness gauges meeting the requirements of AGD standard available.
Available in different throat depths, suitable for different measurement requirements.
In series J130, J138/L, and J142, measurement pressure is independent of the user, resulting in accurate readings of thickness without personal bias.