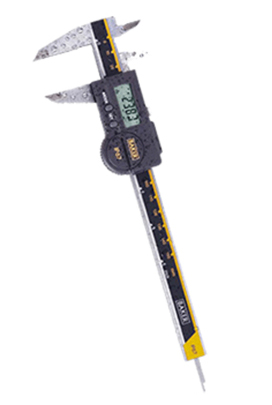 High contrast Liquid Crystal Display Ergonomic beam design increases comfort; reduces fatigue.
Equipped with latest and exclusive Swiss measuring technology S.I.S. (Smart Inductive System).
Measuring ranges : ZD10 : 0 – 150 mm - ZD20 : 0 – 200 mm - ZD30 : 0 – 300 mm
Automatic stand-by mode.
Origin securely saved even in stand-by mode.
Auto switch-on by motion of slider.
New, Proximity type, contactless RS232 data output allows user to store and analyse measurement data in PC or any other digital data storage apparatus.
Errors conform to DIN 862.
Every caliper furnished with Certificate of Calibration stating actual values and errors.
Highest degree of Ingress Protection to a hand-held instrument of its type, IP67 (according to IEC 60529).
Unconditional immunity to penetration of liquids or dust.
Reliability and Accuracy of measuring tool is assured even in the most hostile workshop environment.