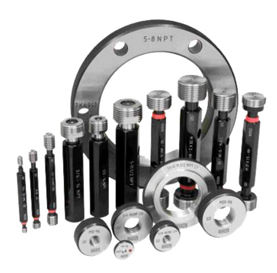 All our products carry a certificate giving actual measured values, traceable to National / International Standards.
We have the expertise to answer and solve technical queries and problems of our customers.
Optical Measurements With non-contact measuring the measurements in 2D and/or 3D are performed without the risk of product deformation or damage. Within the (camera) field of view a very high accuracy can be achieved. The measuring speed of optical measurements with the DeMeet is very high. A 1
All processes are carried in house, guaranteeing quality and sustainability.
Raw material is procured from internationally known ISO certified organizations.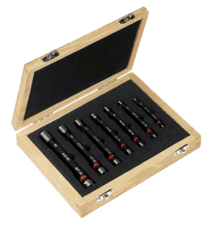 Set of Standard M3-6H to M12-6H Thread Plugs in a Sleek Wooden Box
Set of Standard M3-6g to M12-6g GO Thread Rings in a Sleek Wooden Box